Datacard ID Card Printers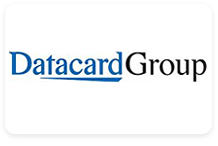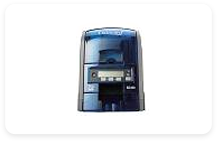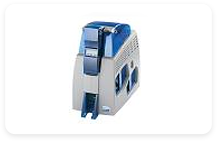 Offering industry-leading innovations that make desktop ID card printing simple and economical, Datacard card printers deliver outstanding print quality, reliability, easy operation and efficiency in a small footprint. Datacard card printers offer the capability to print and encode magnetic stripe, contact and contactless smart cards in a single pass allowing them to be used for a host of applications.
Datacard SD260 Single Sided Plastic Card Printer
The next generation of card printing from Datacard combines dozens of great innovations into one industry leading piece of perfection: The SD260 Card Printer. It consistently prints ID Cards faster and more reliably, and at the best value on the market. The SD260 Printer outperforms in its category so you can do the same in yours, whether you need a more secure workplace or a convenient solution to office identification. The SD260 Printer adopts to your needs and your budget so you can print confidently.
Datacard SD360 Dual Sided Plastic Card Printer
The dual sided version of the SD260 Single Sided Printer. Packed with industry-leading innovations that make ID Card printing simple and economical. SD series printers are ideal for small to medium sized businesses, schools, hospitals, fitness clubs and anyone who prints ID cards as part of their busy workday.
Datacard SR200 / SR300 Re-Transfer Plastic Card Printer
The Datacard SR200 Re-Transfer Card Printer gives cost-conscious issuers an affordable way to issue single sided cards with high-quality full colour images. It enables over the edge printing on a variety of materials, and can be configured with an optional laminator. The SR300 is the dual sided version of the SR200.
SP75 Plus Card Plastic Card Printer
Choose the Datacard SP75 Plus Card Printer to protect people, facilities and critical assets in government, corporations, universities and other organisations that require high security. This powerful and versatile printer issues technologically advanced ID's that maximise card security and durability. Elevate the security of ordinary ID cards and protect from a wide range of threats by laminating one or both sides of cards.