Zebra ID Card Printers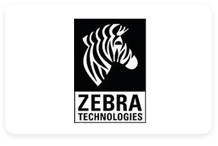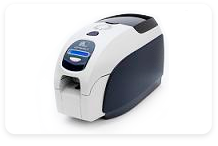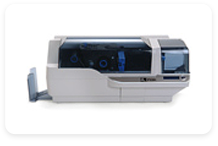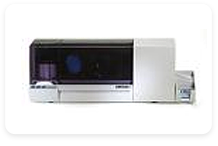 Zebra Card Printers are a well-established worldwide brand famed for their reliability, ease of use and product quality. From the entry level Quikcard ID Solution, through to lamination and the new ZXP Series 8 Re-Transfer Printer, a Zebra Card Printer can be supplied to fulfill your requirements.
Zebra Quikcard Solution
Everything you need in one kit to produce professional single or dual sided quality cards. This easy-to-use, affordable, entry level solution, makes it simple for any sized organisation to produce ID badges quickly with the professional appearance required.
Zebra ZXP Series 3 Single & Dual Sided Plastic Card Printers
The 'NEW' entry level printer from Zebra. Based on the popular P110i and P120i Series, the ZXP Series 3 provides affordable card printing for users with low to medium volume card printing requirements. Single sided and dual sided models are available offering increased print speeds, field upgradeable encoding and Ethernet connectivity options.
Zebra P330i Single Sided Plastic Card Printer
The 'workhorse' of the Zebra range. The Zebra P330i is the newest addition to the Performance Line of card printers. Designed to provide unsurpassed reliability and flexibility in mission critical applications, the P330i is the most powerful single sided card printer in its class.
Zebra P430i Dual Sided Plastic Card Printer
The Zebra P430i is part of the latest generation of Zebra's most popular card printing family with tens of thousands of printers installed worldwide. Designed and built for demanding environments, the P430i delivers reliability and performance for high volume card production. Expansion options for networking and card encoding give the P430i the flexibility to meet your specific requirements. Afordable and easy to use the Zebra P430i is the new leader in dual sided performance card printers.
Zebra P630i Single Sided Laminating Plastic Card Printer
Secure and customise your ID Cards with the Zebra P630i. Zebra's industry-leading security printers are used in over 50 countries to print tens of millions of ID Cards annually. The P630i's dual sided printing and single sided lamination provide the maximum amount of flexibility in protecting drivers licences, national healthcare cards and other types of secure ID's. With its high throughput and superior print quality, the P630i is the right choice for issuing durable and secure id cards.
Zebra P640i Double Sided Laminating Plastic Card Printer
For high volume, high security applications, the Zebra P640i dual sided laminating printer is the ultimate in secure ID Card Printing. The P640i's dual sided printing and 'one pass' dual sided lamination doubles and protects the entire printable area of highly secure cards, such as Licences, Government ID and other types of secure id. This updated card printer provides low cost per card, superior print quality and waste free lamination. The P640i is the best choice for creating long lasting, tamper resistant identification cards that are difficult to counterfeit.
Zebra ZXP Series 8 Re-Transfer Plastic Card Printer
Photo Quality images with High Speed Card Printing.
Zebra's first re-transfer card printer offers photo quality card printing at record print speeds, and now with the added option of lamination and wireless connectivity. Inspired by Zebra's photo printer technology the ZXP Series 8 uses advanced image processing to achieve vivid colours and sharp resolution.