Sticky Back Cards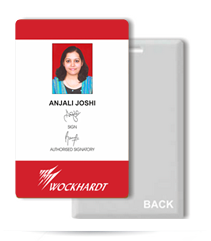 Turn your blank Clamshell Access Control Card into an attractive ID Access Control Card to enhance your corporate image!?
We offer both blank white as well as pre-printed sticky back cards.Our pre-printed sticky back cards are truly laminated cards and do not suffer from the fading problems that are associated with thermal printing.
The sticky back cards permit you to recycle the expensive RF-ID cards. Also our sticky back cards are made in a regular card factory and thus do not bleed adhesive at the edges or suffer from problems that could lead to damage of the thermal printer head.?